Smooth Transitions for Relocations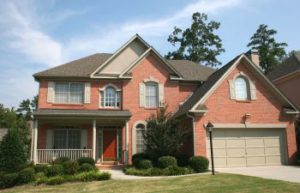 Sometimes people move because they want to move, and yet other times people have to move because their jobs tell them they must. Relocations are often stressful for homebuyers who are not familiar with their new location and housing market. By choosing a reliable and reputable real estate agent, corporate clients, military personnel, and families can walk through the relocation process with ease.
There is a lot to think about when you and/or your family must be relocated. You must think about the type of community you want to live in, school districts, commute times, house prices, tax information, and much more. None of these are small concerns, and none of the decision surrounding them should be made on a whim.
At Jadestone Real Estate, our staff is made up of highly experienced and knowledgeable agents who can help you throughout the relocation process. We want to make the process easy and rewarding so that your move can be as painless and seamless as possible.
Jadestone Real Estate is made up of a team that carries over 30 years of combined experience in San Antonio real estate. Helping clients and families find their perfect home is our passion. We understand that your home is truly an extension of who you are. You spend so much time at home, and you want it to be a place that invites you home each day. when you are relocating to an area that you have never lived before, you are often at the mercy of those who know the area. More than that, Jadestone Real Estate understands that it often takes time to connect with an area before it feels like home. Our agents want to help make this transition a good one for you.
We offer relocation services regarding San Antonio schools, amenities, preferred vendors, and all aspects that meet your individual needs. Our guides and relocation tools are meant to help you become familiar with the area so that once your move is finalized, you have the smoothest transition possible.
At Jadestone Real Estate, we welcome the opportunity to help you make San Antonio your home. With our expertise in buyer representation and home listings that span a wide range of home prices, we are confident that we can exceed your relocation goals to the great state of Texas. Please contact us today to have a qualified real estate professional working with you and for you during this time. You give us the details of your move, and we will handle the rest.
Posted on Behalf of Jadestone Real Estate