Buying a Home During The Holidays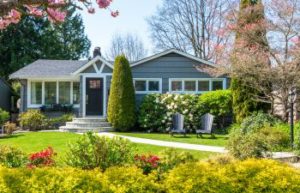 Most people believe that the best time to buy or sell a home is in the spring. People tend to get busy at the end of the year with holiday shopping, parties, vacation travel, and family gatherings, so home sales statistically drop way off in the fourth quarter. While more homes are bought and sold during the first half of the year, there are a number of advantages to listing a home for sale at the end of the year.
Buyers are quite serious – holiday shoppers are usually far more serious than people who may be "kicking the tires" during the year. January brings job relocations and school enrollments, so many shoppers are trying to buy, close, and get moved before the end of the year.
Sellers are usually highly motivated – houses that are still on the market at the beginning of November and through January usually belong to sellers who are more willing to lower their asking price and negotiate.
Interest rates are historically low – it is not guaranteed, but interest rates are typically low at the end of the year. This can provide considerable savings over time.
Potential tax advantages – Mortgage interest, property taxes and points paid at closing can be deducted when taxes are itemized. These are compelling reasons to consider buying during the holidays. Buyers will want to discuss their options with a tax professional.
There are less houses on the market – this may seem counterintuitive, but it can work to a buyer's advantage. Sellers may be advised to take their home off the market, which removes a lot of the competition and multiple-offer situations.
Faster closings – at the end of the year, there tends to be a general lull in workloads for appraisers, lenders, agents, and inspectors. The extra time can mean more attention to a buyer's file, which can lead to a faster than usual closing.
The holidays provide unique opportunities for both buyers and sellers in the greater San Antonio area. At Jadestone Real Estate, we have a versatile team of agents to meet the specific needs of each of our clients. Call us today!
Posted on Behalf of Jadestone Real Estate