Boomerang Buyers are Returning to the Marketplace. Are you Ready to Purchase Again?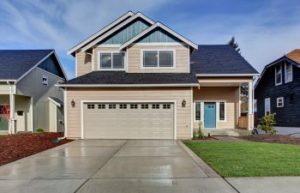 During the housing crisis about a decade ago, many homeowners lost their houses in the foreclosure process. During that tumultuous few years, millions of families were displaced and unable to secure a mortgage. It takes as long as seven years for a foreclosure to cycle off of a credit report, and for many, that time has passed. Now able to qualify for a home loan, these so-called boomerang buyers are eagerly re-entering the housing market and shopping for new homes.
For many people who have been through a short sale or foreclosure, renting has been the only option. Having become accustomed to being renters for several years, most are not aware that a mortgage is in reach. Banks have developed loan products specifically for those returning to the marketplace after a hardship. In addition, there are many down payment assistance programs available.
A lot has changed over time period since the housing bubble burst a few years ago. We will educate you about all the new regulations and requirements to help everything go smoothly. There are a number of industry initiatives and programs in place specifically for people who experienced a short sale, bankruptcy, or foreclosure. Our goal is to help you get in the best position to be able to purchase a home again. We recommend a few steps to help you expedite the process:
Ensure your credit report is accurate and fix any errors that may indicate delinquency issues.
Choose a mortgage professional who understands your unique situation and will partner with you on your journey back to home ownership by helping you locate and select the best loan option.
Get preapproved with a lender and have copies of a preapproval letter on hand.
Gather the funds that will be required for the down payment.
If you were impacted by the housing recession and crash, you may be eligible to purchase again. We want to help. At Jadestone Real Estate, we are passionate about matching our clients with their perfect home. Call us today to talk about how you can own again.

Posted on Behalf of Jadestone Real Estate