5 Easy Ways to Boost Your Home's Value Before Selling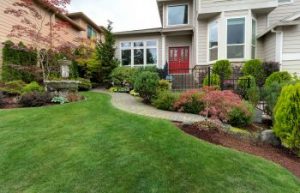 Doing some touch-ups and even some renovation can massively increase a property's value. But there's no need to go overboard.
The most effective steps you can take are also the easiest.
1. Get Rid of Carpets
Hardwood floors sell the best. A clean and finished surface has more appeal to buyers. Carpets usually involve more cleaning and maintenance and can cause trouble for people with allergies.
2. Apply a Fresh Coat of Paint
Perhaps the most important thing you can do is give the rooms in your home a fresh coat of paint. Choose a pale off-white color to brighten up your home and make it look tidy and spacious.
3. Spruce Up the Front
How your house looks from the curb is extremely important. Put up a new mailbox, paint the front door, install a couple of low-maintenance flower boxes, and keep your lawn watered and trimmed in the weeks leading up to showing your property.
4. Air Out Your House
Make sure your home smells fresh and clean before potential buyers walk in. This is especially important if your home has lingering pet or cigarette smoke odors.
5. Make Your Home More Energy Efficient
People want to go green these days and they'll be more apt to buy a home that's already done it for them. You don't have to break the bank installing solar panels and a composting system, however. Something as simple as adding a storm door can help regulate indoor temperature without using energy.
For more tips on selling a home in San Antonio, TX, contact Jadestone Real Estate. Our team will help you prepare your property to appeal to just the buyer.
Posted on Behalf of Jadestone Real Estate