How to Choose the Right Property for Your Business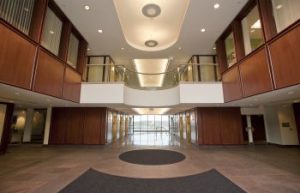 Unless you work out of your home or run an online business, you will have to give some serious thought to your office location.
How do you select the right place?
Jadestone Real Estate has some tips for finding the perfect commercial property in the San Antonio area.
Location Is Everything
Carefully consider the overall location before you decide on a property.
You may need a place situated close to your primary supplier, distributor, or that's easy to access from a shipping route. Your business property should also ideally be located close to your target demographic.
Preserve Your Company Brand
Looks aren't everything, but they count for a lot in marketing. You want your business property to reflect the essence of the product or service you offer.
Know the Zoning Laws
You don't want to find out after signing the lease that you're not legally allowed to do business on that property. Understand local regulations before committing.
Who Are Your Potential Neighbors?
It would be a bad idea to set up shop in an area that's already heavily saturated with your competitors. On the other hand, complementary services located nearby could help draw more customers to you.
Leave Some Room to Grow
Select a property that has a little more room than you think you'll need. It'll come in handy when your business is ready to expand.
Stay Within Budget
Money is also a big concern. Get a property you can easily afford to avoid unnecessary debt that can sink your business.
Whether you're looking to lease or buy, Jadestone Real Estate can help you out. Contact our team today to learn about the best commercial properties on the market.
Posted on Behalf of Jadestone Real Estate