5 Signs You're Ready to Break into the Investment Property Market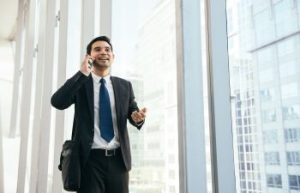 Buying an investment property in San Antonio is a great way to build wealth. You buy a property and use it to earn money by renting it out, flipping and selling it for a profit, or both.
But if you're a would-be first-time investor then you may wonder whether or not you're truly ready to break into the market.
Jadestone Real Estate can help you get started. Here's a checklist of the five signs that it's time to begin investing in property.
1. You're Good with Managing Money
You'll need to spend much more money beyond the property purchase price. Property investment involves carefully transferring large sums of money to grow your portfolio and maintain whatever properties you have. You must be skilled at allotting your income where it's needed to make a success of investing.
2. You're Debt-Free
It's a bad idea to try investing at a time when spare funds should go towards paying off your debts and loans!
3. You're Prepared to Be Responsible
Are you unprepared to manage rental tenants or oversee a major renovation? That's okay. Hiring a property manager to responsibly oversee your property is even better.
4. You're Not Emotionally-Involved
If you can treat your investing like a business, you'll be in a good position to make objective decisions.
5. You're Reading This Post
This is a sign you're on the right track. All investors need reliable resources to make smart decisions. New investors especially need sound advice. The fact that you're already doing research shows that you're ready to make a success of your investing endeavor.
Contact Jadestone Real Estate today to learn about the best investment property options in San Antonio.
Posted on Behalf of Jadestone Real Estate