Getting Your House Ready to Show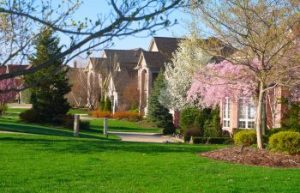 There's a lot of real estate in San Antonio available for the prospective buyer to view. As a seller, it's important to have your home prepared to make a memorable impression. Here are a couple of tips.
Remove Clutter and Depersonalize Your Home
When a potential buyer enters a home, they want to be able to picture themselves building a life there. That can be hard to do when there's a lot of pictures of your family around. Give your home a more generic feel by removing family photos, trophies and such, and tucking them away.
Remove clutter throughout the house as well. Show the home, not all the stuff you own. Put the kid's toys away. But don't stuff everything away in a closet or garage because a potential buyer will be opening every door and going into every room. If you have a lot of decluttering that needs to be done, you may want to consider renting a storage unit.
Minor Repairs
When viewing a home, prospective homeowners look to see how much work they'll need to do to the house. The buyer could offer you less than asking price if they notice a lot of projects that need to be done.
Or worse, a buyer may shy away from a home that requires multiple projects. While something may seem small to you, to a buyer, these small projects add up. If you have the knowledge and capability of repairing the damages yourself, you should strongly consider it.
Selling a House in San Antonio
When you've made your house show ready give the experts of Jadestone Real Estate in San Antonio a call. We'll get your home put on the market and start heading potential buyers your way. Contact us today!
Posted on Behalf of Jadestone Real Estate