Porfirio "Pilo" Perez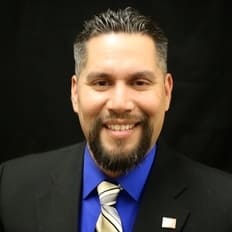 Porfirio "Pilo" Perez
Porfirio "Pilo" Perez was born and raised in East Chicago, IN and moved to San Antonio in 1996 where he has resided ever since. After graduating high school in 1997, he enlisted in the Marine Corps where he served for several years and in 2003 he became a Federal Law Enforcement Officer. Since then, he has proudly served his country with Honor, Courage and Commitment.
With this background, Pilo has found that teamwork and thriving professional partnerships are crucial to achieving success. He understands that many people seek the motivation to achieve the American Dream of being a home owner and how important the investment can be to a family. As a bilingual speaker purchasing his own home, Pilo noticed that there was a need for more fluent Spanish speakers, so he seeks to help that community and get them the best representation possible.
In his free time, Pilo enjoys spending time with his family and enjoys being outdoors camping, fishing, and hunting.