Tasha Curtin Koltermann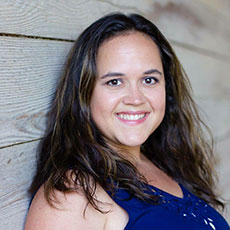 Certified Military Residential Specialist
Tasha began her career in real estate early, at 19 years old. Fifteen years, one husband, 3 children, 2 dogs, and countless home purchases and sales later, Tasha has come a long way!
Even before Tasha began her career, it was lurking in her blood. Her grandmother, who is now retired in the foot hills of New Mexico, was a very prominent Real Estate Broker who held her license in over 6 states! One of Tasha's earliest real estate memories was tagging along to a showing and sitting in the front seat of her grandmother's car on top of the MLS book (yes a BOOK, none of this internet stuff existed), so she could see over the dashboard! Before actually becoming a full-time Realtor®, Tasha spent four years working for the San Antonio Board of Realtors®. This gave her a great opportunity to become well versed in a variety of real estate related issues and to become a well-known member of the real estate community.
Understanding the importance of education, Tasha holds the designations of Accredited Luxury Home Specialist (ALHS) and Certified Home Marketing Specialist (CHMS), also known as a Certified Home Stager. Tasha is also very close to obtaining her Broker License!
As the wife of a retired Army Machinist, Tasha has had years of experience with Veterans, as well as first time home buyers, and definitely everyone in between! In fact, Tasha has been verified as a Certified Military Residential Specialist. Tasha brings so much to the table for her clients…experience, education and trustworthiness. One of Tasha's greatest passions in the workplace is training and managing the Realtors® around her. Their success brings enormous joy to her, and in turn makes her successful, as well as Jadestone Real Estate!
Tasha has been married for over 11 years. She also has 3 children; Reese is 10, Samantha is 7, and the newest addition, Penelope, is just a newborn! Tasha enjoys lots of activities in her free time (as if she has any!) one of which is CrossFit. This activity no doubt helps clear her mind for the day ahead. These days, between showing homes and running her business, she carts her kiddos around to soccer, basketball, cheer and church, all of which are so much fun. The spare time that she does have she dedicates to investing in the lives of little ones. She volunteers her time to her church's children's choir, which her kids are a part of too. Tasha believes that to give back to your community is vital, and this is a great way for her to do just that.